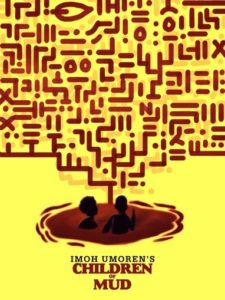 Imoh Umoren's powerhouse "Children of Mud" follows two homeless children who have been accused of witchcraft by their relatives and thrown out of their homes.
"How does a mother abandon their own child? How do she get to that point?," asked Imoren as he seeks to find an answer in this 4th feature film. The story told in "Children of Mud" is centered around Emem and her blind brother Miracle. Both are cast out of their house. Subsequently go in search of a miracle.
The plight of street kids is of huge concern in Nigeria where children of school age are forced to leave their homes and are left to be hawking on the streets in thousands.
In a research paper focused in Lagos, southwest Nigeria, written by Patrick A. Edewor, Ph.D (Department of Sociology, Covenant University) entitled "Homeless Children and Youths in Lagos, Nigeria: Their Characteristics, Street Life and Sexual Behaviour", "The street life is such that the children and youth are exposed to considerable amount of hazards and they face a number of problems ranging from financial problems to harassment and extortions from police and social miscreants popularly known as area boys, insecurity, severe beatings and fighting, sexual abuse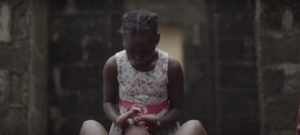 (especially of the females) and health hazards. We concede to Agnelli (1986) and Richter's (1989) claim that the presence of street children (and homeless children and youth) is an indictment of the way the society construes its priorities. These children and youth suffer considerable amount of hardship. Although they are ignored by the society, they hope to become productive members of the society. The high degree of extortion and exploitation and abuse of homeless children testify eloquently to the gross violation of their human rights. This calls for an urgent need to protect the right of the homeless child."
Children of Mud is an intimate Nollywood story about love, hope and overcoming obstacles. It was dramatically produced and filmed primarily in Lagos and Abeokuta and features Nollywood veteran Liz Benson-Ameye (Lotanna, Dry ), TV sweetheart Matilda Obaseki (A Place in the Stars), Big Brother Housemate Bassey Ekpenyong, and an entourage of brilliant child actors.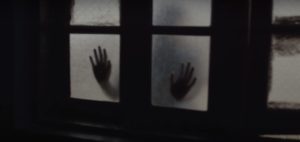 "The film shows the realities of many children in Nigeria today, Umoren touches on vagrants. He centers his film playing with our emotions through his characterization and his presentation of the people on the screen. An air of hope comes to life as his audience take in the scenes. You would find yourself being drawn to the characters wishing more than ever, that they find their happiness, that they find a good home." – The Oloja
Children of Mud is written and directed by Imoh Umoren
65 minutes on 1 disc / 2017 / English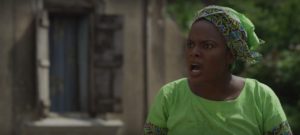 HOW TO ORDER:
Public Performance and Digital Site Licenses are available through Soundview Media Partners. To inquire or to place an order, write to info@soundviewmediapartners.com or simply choose from the options below:
For group screening prices, please inquire
WATCH THE TRAILER