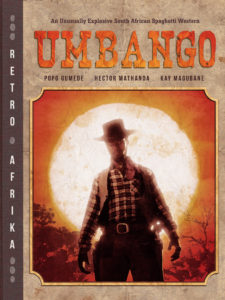 This first installment in the Retro Afrika Collection Project… an explosive South African, Apartheid-era Spaghetti Western has been remastered and brought back to market after decades of unavailability.
In the wild west of KwaZulu-Natal, Jack and Owen, two friends accused of murder, prepare to fight back against KK, a powerful, ruthless businessman bent on revenging his dead brother.
KK strong-arms the local sheriff into forming a posse of thugs to aid in his vendetta, and when the two innocent friends learn of the gang out for their blood, they prepare to fight back and stand their ground, the old-fashioned way.
A final gun-fight showdown in a small five-horse town brings the action-packed conflict to a head, where blood will be spilled if the friends wish to come out alive.
Part of a new project, the RETRO AFRIKA COLLECTION, comprised of digitally-remastered classic Apartheid-era films, produced by and starring native South Africans, pays homage to Hollywood action in groundbreaking B-movie style, a precursor to today's burgeoning Nollywood industry.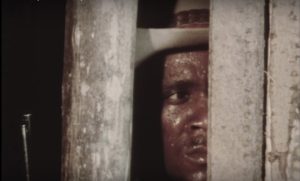 "A product of what was called the 'B-Scheme' – a government film subsidy which saw many films ostensibly made by white filmmakers for black audiences between 1973 and 1990 – Umbango is one of the few surviving Westerns from that time." – Shadow and Act
Features Popo Gumede (Hostage), Hector Mathanda (Spice), Kay Magubane (Fishy Stones)
1986 / 68 minutes / color / Zulu w/ English subtitles / A film by Tonie van der Merwe (Operation Hit Squad 1987, Trompie 1975)
HOW TO ORDER:
Public Performance and Digital Site Licenses are available through Soundview Media Partners. To inquire or to place an order, write to info@soundviewmediapartners.com or simply choose from the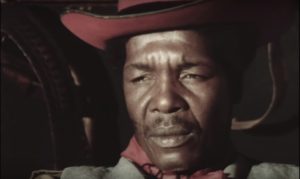 options below:
For group screening prices, please inquire.
In-home/personal use copies are available on Amazon: https://amzn.to/2pJAL8x
WATCH THE TRAILER