The secret world of a generation and the birth of a reggae genre.
Lovers Rock, often dubbed 'romantic reggae' is a uniquely British sound that developed in the late 70s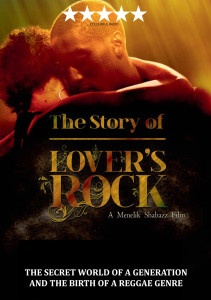 and 80s against a backdrop of riots, racial tension and sound systems. Live performance, comedy sketches, dance interviews and archive footage shed light on the music and the generation that embraced it.
Lovers Rock allowed young people to experience intimacy and healing through dance at parties and clubs. This dance provided a coping mechanism for what was happening on the streets. Lovers Rock developed into a successful sound with national UK hits and was influential to British bands (Police, UB40, Boy George). These influences underline the impact of this music in bridging the multi-cultural gap between second generation Caribbeans and their white English counterparts.
The film highlights an important era of British music, social and political history. Artists featured include UB40, Maxi Priest, Aswad, Janet Kay, Dennis Bovell, Carroll Thompson and Linton Kwesi Johnson.
"Mr. Shabazz conveys a love of the music and its culture. And he hits pay dirt with the vivid stories." – NY Times
"You can add The Story of Lovers Rock to the short list of must-see, politically-tinged documentaries which shed light on the cultural roots of a lesser-known musical genre, ala Calypso Dreams and Buena Vista Social Club." – AALBC
"It's the music that matters, and that is put on the screen with real skill and affection." – This is London
96 minutes on 1 disc
HOW TO ORDER:
Public Performance and Digital Site Licenses are available exclusively through Soundview Media Partners. To inquire or to place an order, write to info@soundviewmediapartners.com or select from the License Options below:
For group screening prices, please inquire.
In-home/personal use copies are available on Amazon: http://amzn.to/1RbAeGy
Watch the trailer…