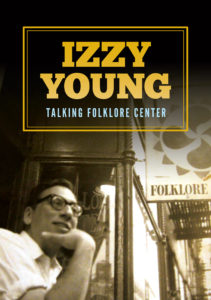 Izzy Young, the man who discovered Bob Dylan, returns to Greenwich Village to revisit the Folklore Center days.
The musical culture was prepared for a significant transition in the late fifties. The epicenter of jazz, Greenwich Village, was becoming a haven for poets and more significantly, folk singers. Woody Guthrie, Pete Seeger, Allen Ginsburg and Jack Keruoac were the new generation of a restless America. While folk music was around for decades, it would experience a revival in the early Sixties. Veterans like The Weavers (Pete Seeger) and Dave Van Ronk, were joined by a ragged assortment of younger folk/blues enthusiasts. Among them was a troubadour from Minnesota named Bob Dylan. The gathering place for these musicians was The Folklore center on MacDougal Street, owned and operated by Israel "Izzy" Young. This individual became an impresario, guru and patron of the folk movement.
Izzy Young was the guru of American folk music. In this documentary covering his legendary Folklore Center in New York Izzy meets with friends and collaborators like Pete Seeger, Allen Ginsberg, The Fugs, Mayor Ed Koch to reminisce. Includes unique archival footage and folk music from the 1960s.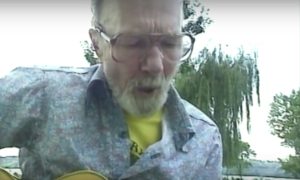 "Izzy Young – Talking Folklore Center explores the history of this iconic location and its influence on the artistic culture. It is a concise, charming film that attempts to connect Young's past and present life. Izzy Young – The Folklore Center is a warm glimpse into musical history. The filming is intimate, not obtrusive, and does not rely on gimmickry. The story is compelling." – Audiophile Audition
Features Pete Seeger, Allen Ginsberg, NY's former Mayor Ed Koch, The Fugs, Heather Wood; John Herald; Danny Kalb; Marc Silber; Arthur Levy; Art D'Lugoff and others.
"If you love the folk scene as much as I do then this is a film you do not want to miss—it is part of our history." – Amos Lassen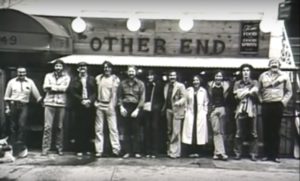 "Ultimately, we are all guilty of using expressions such as "living legend" or "national treasure" almost as throw-away lines these days. But if anyone genuinely deserves the accolade, it surely must be this soft-spoken Brooklyn boy, Izzy Young." – Elmore Magazine
60 minutes on 1 disc / color & black and white / 2013
HOW TO ORDER:
Public Performance and Digital Site Licenses are available through Soundview Media Partners. To inquire or to place an order, write to info@soundviewmediapartners.com or simply choose from the options below:
For group screening prices, please inquire.
In-home/personal use copies are available on Amazon: http://amzn.to/2k17OVq
WATCH THE TRAILER