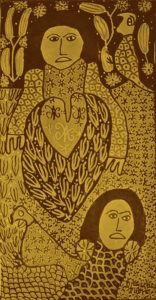 Now available for distribution licensing exclusively through Soundview Media Partners.
A Haitian Cultural Foundation / SpiralH production / A film by Raynald Leconte / Directed by Raynald Leconte and Eve Blouin / Narrated by Annie Lennox with special thanks to Brian Eno for his Music Score.
SPIRALISM is an artistic, philosophical and literary movement born out of the cultural, economic and spiritual challenges faced by the people of Haiti. As an art form, it encompasses all of the arts touching upon life, politics, spirituality, Vodou, African ancestry and politics. The expansion and recognition of SPIRALISM has been covered worldwide by magazines and sites alike including The New Yorker and Smithsonian.
IN THE EYE OF THE SPIRAL is a film about Spiralism's birth, development and world-wide acceptance, its developmental history, as well as the political, revolutionary, philosophical and religious nature of this dynamic art form. The film explores the great dichotomy between a nation and culture wrought with corruption and impacted by natural disasters, and the incredible will of a new generation of Haitian artists who are now producing art as a result of their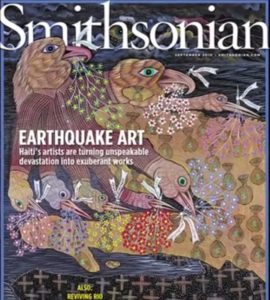 personal journeys of redemption and resolve to survive.
Winner… Best Feature Documentary… BAFF Big Apple Film Festival
The newest side of Haiti is explored with the fascinating voices of some of the nation's most renown native artists and the works of an extensive array of artists. Included among them are:
Pascale Monin
Frantz Zephirin
Prefete Duffaut
Jean Louis Senatus
Mario Benjamin
Sebastien Jean
Richard Nesly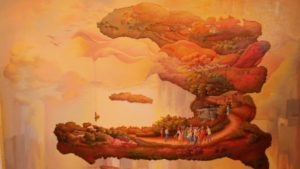 Mario Benjamin
Pascale Monin
Bruno Chrysler(spelling) Reinold Clerisier
Andre Blaise
Levoy Exil
Gerard Fortune
Erzulie Balianne
Bourmon Byron
Dubreus Lherisson
Alberoi Bazile
Sisson Blanchard
Alberoi Bazile
Jean Michel Basquiat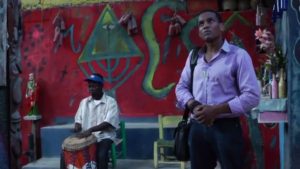 Mario Benjamin
Frank Etienne
Frantz Zephirin
Edouard Duval Carrie
Sebastien Jean
Killy
Franck Etienne
Mario Benjamin
Frantz Zephirin
Prefete Duffaut
Myrlande Constant
Frantz Zephirin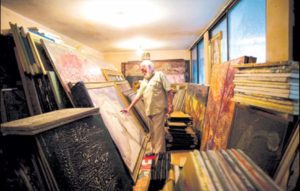 Mario Benjamin
Andre Eugene
Dubreus Lherisson
Patrick Vilaire
Gerald Valcin
Hector Hyppolite
Henri Jean Louis
Jean Louis Senatus
Emmanuel Dostaly
Denis Smith
Andre Pierre
No one invented the Spiral. It is in nature. The cyclones that ravage us are Spirals. The movement of the sun, Earth, moon and stars are Spirals. Even the seismic waves of earthquakes are Spirals. Spirals characterize diversity in their functional dynamics. Spirals open the path to the invisible in the physical, philosophical and political form. The film's striking imagery also makes for a lively excursion into the colors and flavors of Haitian life.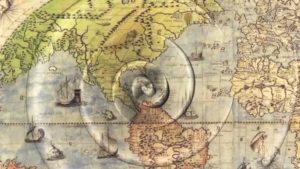 "Haiti, categorized among the world's poorest and least developed countries, has in recent years grappled with political instability, health crises, an annual barrage of hurricanes and a devastating earthquake, the worst in the region in over 200 years. In the midst of this trail of unending stories of trauma, pain and hopelessness emerges an untold story, a rainbow after a stormy day, In the Eye of the Spiral." – The Stewardship Report
"Haitian art will finally find its seat at the international table of culture where it belongs." – Huffington Post
"A wonderful piece and a very dignified tool to educate the world on the richness and value of Haitian culture." – Annie Lennox
55 minutes / 16×9 / Color / 2014