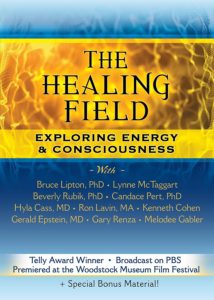 Winner: 2016 Telly Award
"Advances in quantum physics have led to a new respect for energy-based healing, which relies on noninvasive mind-body techniques. A good introduction to alternative practices." — Candace Smith/Booklist
With the discoveries made since Einstein and the advent of quantum physics, we've come to understand that the world is very different from what we've been told; that it's much closer to what the ancients described. Indeed, there is an interconnection between all beings and things. Because of these discoveries, some experts are calling for a revolutionary new field-based view of medicine and the human body. We're learning that energy can be adjusted by other energy rather than chemistry as a much more effective way of introducing health into the body.
The Healing Field explores breakthroughs in the fields of energy medicine, quantum physics, DNA and genetics, and the biochemistry of emotions. The film details how conventional Western healthcare models that have relied on surgery and prescription drugs, are now being challenged by a wave of dramatic, non-invasive mind-body and energy-based healing techniques. While many of these techniques are centuries old, they are now generating worldwide studies with remarkable results.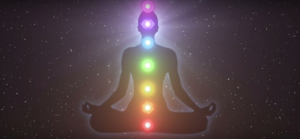 In The Healing Field you meet world-class experts, as well as acclaimed mind-body and energy-medicine practitioners, and witness inspiring personal stories.
The Healing Field explores how this quantum shift in understanding is affecting our health, our society, and our future.
"An important contribution to helping us understand how holistic healing practices reawaken our consciousness, humanity, and oneness."– Karen D. Saroop, The Green Brain Initiative
"I am proud to be a participant in The Healing Field! Through her all-star cast, film-maker Penny Price has done a magnificent job of describing how human beings share an interconnectedness with each other and the greater Universe. The film evokes a palpable sense of healing in the viewer, raising us to a higher, more integrated state both within ourselves, with each other, and with All That Is. You will be transformed."  – Hyla Cass MD, author, 8 Weeks to Vibrant Health
"This film makes real something I have long believed to be a necessary part of our Western medical practices." – Linnie Thomas, HTCI
" Filmmaker Penny Price has brought together the great minds and healers of this era to create a masterpiece which will surely positively affect the lives and happiness of millions of people throughout the world."  – Jack Lim, Qigong Grand Master
BIOGRAPHIES OF THE MAIN CAST (Abridged)
Bruce Lipton, PhD – cellular biologist, pre-eminent scientist in quantum physics, DNA and cell biology, and author of four books, including the best-seller, The Biology of Belief.
Lynne McTaggart – leading spokesperson on consciousness and the new physics, and award-winning author of six books, including the best-sellers, The Field and The Intention Experiment.
Beverly Rubik, PhD – biophysicist and Pres. of the Institute for Frontier Science in San Francisco, CA.
The late, Candace Pert, PhD – world-class neuroscientist and pharmacologist, expert in mind-body medicine, and author of The Molecules of Emotion.
Hyla Cass, MD – psychiatrist, leading expert in integrative medicine, and author of ten popular books, including, Eight Weeks to Vibrant Health.
Ron Lavin, MA – founder of One Light Healing Touch, an international energy healing and mystery school, has participated in five landmark studies with the National Institutes of Health.
Kenneth Cohen – gigong master, renowned China scholar, health educator, and best-selling author of, The Way of Qigong.
Gerald Epstein, MD – psychiatrist, leading pioneer in mental Imagery, and author of seven books, including the best-seller, Healing Visualizations.
Gary Renza is an herbalist and writer, and is a highly respected Qigong Instructor.
About the filmmaker: Penny Price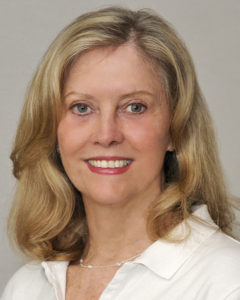 Produced, directed, and written by Penny Price. Penny has won multiple awards including an Emmy, Maggie, Telly and Chris Awards. She has worked on numerous national programs including Good Morning America, NBC Magazine, Kids Are People Too, and Geraldo. Among her earlier films is the best-selling A Course in Miracles (also available here on Soundview).  Penny has been a life-long explorer of consciousness, and spirituality, and has worked with energy medicine, and mind-body techniques since 1985.
82 minutes on 1 disc / HD / Closed Captioned / Open Region 0 / 2016 (a 58 minute PBS broadcast edit is available as a digital site license only as well)
HOW TO ORDER:
Public Performance and Digital Site Licenses are available through Soundview Media Partners. To inquire or to place an order, write to info@soundviewmediapartners.com or simply choose from the options below:
For group screening prices, please inquire.
In-home/personal use copies are available on Amazon: http://amzn.to/2mHlBg6
Watch the trailer