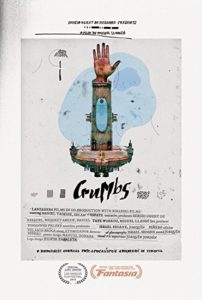 Crumbs is set against the background of spectacular post-apocalyptic Ethiopian landscapes, where the film finds a strange-looking scrap collector, Gagano (played by the charismatic Daniel Tadesse).
Alternately gripped by daydreams and constant fears, the diminutive Gagano has had enough of collecting the priceless crumbs of decayed civilization, including the most valuable: merchandise from Michael Jackson and Michael Jordan.
When a spaceship that has been hovering high in the sky for years starts showing signs of activity, Gagano has to overcome his fears– as well as a witch, Santa Claus and second-generation Nazis– to discover things aren't quite the way he thought.
"…striking African landscapes make for evocative visuals" – Video Librarian
Winner:
Fantasia Film Festival 2015 New Flesh Award
Special Mention Los Angeles Film Festival 2015
Nominated:
Best Feature Film Buenos Aires International Festival of Independent Cinema
2015
Best Film East End Film Festival, UK 2015
A 2015 film by Miguel Llansó / 68 minutes on 1 disc / Science Fiction-Fantasy
COUNTRY – Spain, Ethiopia / LANGUAGE – Amharic w/ English subtitles
SPECIAL FEATURES (DVD Only) – Short films by director Miguel Llansó
Chigger Ale (starring Daniel Tadesse)
Night in the Wild Garden
Crumbs Anecdotes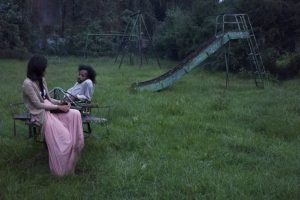 more
HOW TO ORDER:
Public Performance and Digital Site Licenses are available through Soundview Media Partners. To inquire or to place an order, write to info@soundviewmediapartners.com or simply choose from the options below:
For group screening prices, please inquire.
In-home/personal use copies are available on Amazon: http://amzn.to/2mpfjpd
WATCH THE TRAILER