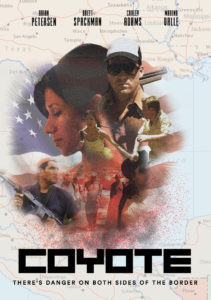 How far would you go and what price would you pay to live the American dream?
Despite its 2007 production year, Coyote is a very timely story about undocumented immigrants that will resonate within today's ever changing politics. The film was shot in the desert bordering Arizona and Mexico and is a wonderful example of independently produced film.
After their Mexican friend gets deported, two young Americans decide to begin smuggling illegal immigrants into Arizona for profit. Once they create the plan, it is clear that the path to freedom is going to be filled with danger.
"Navigate[s] its way through the lavish lives of suburban human smugglers with unexpected humor and stylish cinematography." – Brooklyn Film Festival
"A hyperreal and perhaps ill-advised tour of the Mexican border-crossing business by two regular guys who decide it can't be that hard." – OffOffOff
Features Brian Peterson (Napoleon Dynamite), Brett Hernandez Spackman (I Pranked My Parents), Marina Valle (Vamonos).
Set against the beauty of the Sonoran desert, the film depicts two men who hatch a plan that they think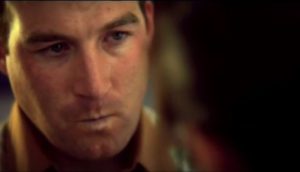 will both help immigrants and simultaneously make them rich. Coyote explores the complexity of immigration but balances it out with the timeless story of men seeking happiness and satisfaction.
Multi award wins include
Audience Award for Best Feature, Anchorage International Film Festival
Audience Choice Award, Best Feature, Sidewalk Film Festival
Best Actor, Brian Petersen, San Diego Film Festival
94 minutes on 1 disc / Color / 5.1 surround / Directed by Brian Petersen
HOW TO ORDER:
Public Performance and Digital Site Licenses are available through Soundview Media Partners. To inquire or to place an order, write to info@soundviewmediapartners.com or simply choose from the options below:
For group screening prices, please inquire.
Watch the trailer