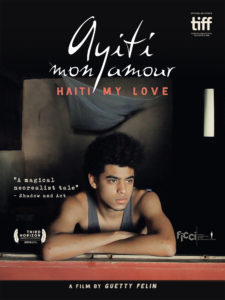 A magical fable weaves together the lives of three people in Haiti, five years after a devastating earthquake in Haiti's first official entry for Best Foreign Language Film at the Academy Awards.
Three stories intertwine, collide and co-exist. A grieving teenager discovers he has a superpower; an old fisherman thinks the cure for his ailing wife can be found in the sea; and a muse struggles to exit the story her author is penning, in this magical neo-realist fable set in a coastal village Haiti, five years after a devastating earthquake.
With stunning cinematography by Mike Morasky (The Matrix Reloaded, The Lord of the Rings: The Fellowship of the Ring, The Matrix Revolutions, Pirates of the Caribbean: Dead Man's Chest), the film was shot entirely on location with local actors and crew.
Felin's film is an important addition to the body of work coming out of Haiti's burgeoning film scene. Ayiti Mon Amour doesn't just mark the emergence of a distinct new directorial voice; it's a key development in the evolution of a national cinema.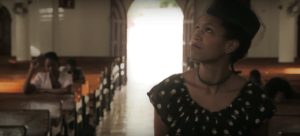 Features Joakim Cohen (L'invité), Anisia Uzeyman (Dreamstates), Jaures Andris, Pascale Faublas, James Noel, Judith Jeudy, Simbi Duplan
"The story of old wounds that need healing in order to begin anew" – Cinema Without Borders
"Ultimately, Ayiti Mon Amour functions best as an exploration of identity, a work that tries to resolve the many external factors—racial, economic, environmental—that challenge and complicate the filmmakers' understandings of their lived experiences as "Haitian." The film strikes a chord with a particularly common Latin-American sentiment—a simultaneous distaste and yearning for the homeland." – Chicago Maroon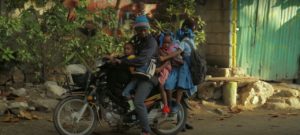 Nominated for Best Film, Cartagena Film Festival
Official Selection Toronto International Film Festival
2016 / 88 minutes / French w/English subtitles / A film by Guetty Felin
HOW TO ORDER: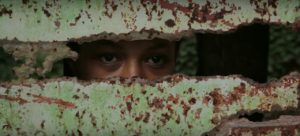 Public Performance and Digital Site Licenses are available through Soundview Media Partners. To inquire or to place an order, write to info@soundviewmediapartners.com or simply choose from the options below:
For group screening prices, please inquire.
In-home/personal use copies are available on Amazon: https://amzn.to/2WRiQeE
WATCH THE TRAILER