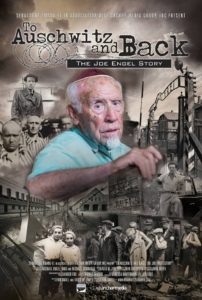 Coming in July 2018!
Many people can tell their story. Very few can compel you to listen. Joe Engel knows how to tell his story.
Soundview Media Partners proudly presents a Synagogue Emanu-El / Anchor Media Group Production of the 2017 production of
TO AUSCHWITZ AND BACK: The Joe Engel Story
Born in Zakroczym, Poland in 1927, Joe Engel was taken by the Nazis at 14 and never saw his parents again. Now 90 years old, Joe is the embodiment of living history and spends his retirement years ensuring the Holocaust is never forgotten.
Joe's story really begins at the age of 14.
From the overwhelming despair of the Warsaw Ghetto, to the shroud of unceasing death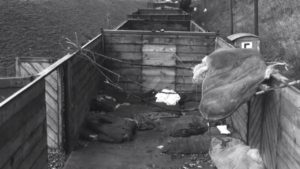 and suffering that was Birkenau and Auschwitz, Joe then takes you through his escape from a Death Train at 17 and covert work as a freedom fighter until Liberation in 1945.
Joe's is a vivid journey to hell and back; enriched by an incredible and personal approach to storytelling. His number tattoo may have faded over time, but his passion for life and his story continues today.
With the assistance of "The United States Holocaust Memorial Museum's film and photographic archives", filmmaker Ron Small (Circle Unbroken, Medals of World War II) has successfully weaved Joe Engel's incredible storytelling into a riveting visual presentation that is both historic and contemporary.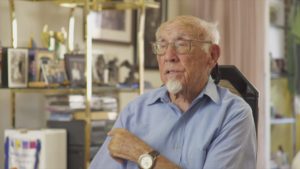 Joe Engel's life is a story of faith, renewal, inner-strength and redemption.
With an unwavering will to live, Joe Engel overcame unimaginable horrors, earned his freedom through a daring escape, fought to free others and then, years later, became a treasured citizen, community leader and philanthropist here in the United States where he resides in Charleston, S.C.
2017 / 47 minutes / Color / 16×9 / A film by Ron Small
Contact Soundview for more information and rights/territories availability: info@soundviewmediapartners.com.
WATCH THE TRAILER

WATCH A 2 MINUTE CLIP