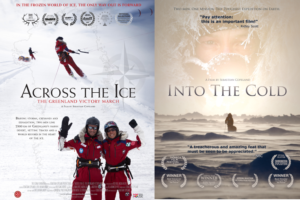 Sebastian Copeland is a record-breaking polar explorer, multi-award winning environmental photographer, acclaimed author, public speaker and environmental activist. He was named one of the world's 50 Most Adventurous Men by Men's Journal in 2015.
Copeland's work has been featured in National Geographic, Vanity Fair, Outside, Publisher's Weekly, American Photo, Elle, People, USA Today, Paris Match as well on NBC, CBS, NPR and CNN's Larry King Live. Sebastian has been noted as a photographer "who has produced works that are of outstanding artistic merit and communicates messages of urgent global significance." Sebastian uses photography as a medium for activism. "Helping people fall in love with their world," he says, "is a catalyst to wanting to save it". Copeland additionally  won the prestigious International Photography Awards' 2007 Professional Photographer of the Year for his first book Antarctica: A Global Warning.
With this 2-film collection, you can save 20% when you purchase it vs. the cost of buying the films individually. Featured are the two Copeland award winning feature documentaries below. To read more about each film and to view the trailers, simply click on the hyperlink provided.
Into the Cold: A Journey of the Soul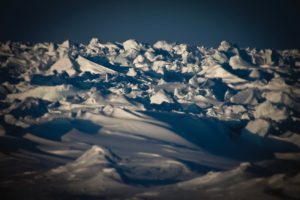 "A gripping and intimate look at what it takes to reach the top of the world. A
mix of high adventure, low temperatures and poignant warning." –Huffington Post
"It takes you deep into the stark reality of an expedition to this vanishing place in a way rarely seen on film." –Ridley Scott
Across the Ice: The Greenland Victory March
Internationally acclaimed polar explorer Sebastian Copeland and expedition partner Eric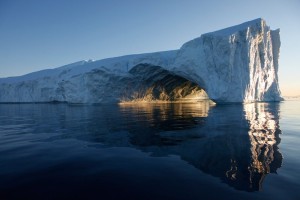 McNair Landray, set a Guinness world record kite skiing the 2300 kilometer-length of Greenland's south-north axis, braving storms, crevasses, exhaustion and complete isolation.
This is the story of the harrowing journey, showing viewers the extreme lengths man will go to conquer this wild, beautiful and untamed terrain. The environmental messaging follows the path that Copeland detailed in his previous film "Into the Cold"
HOW TO ORDER:
Public Performance and Digital Site Licenses are available through Soundview Media Partners. To inquire or to place an order, write to info@soundviewmediapartners.com or simply choose from the options below:
For group screening prices, please inquire.