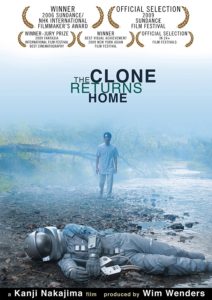 Directed by Kanji Nakajima and produced by Wim Wenders, The Clone Returns Home is a profound meditation on the nature of identity.
An astronaut dies on a mission, but never fear — he's got a clone, which has been imprinted with his memories. Unfortunately, the clone malfunctions, and fixates on a tragic memory from the dead astronaut's youth. The clone runs away to find answers and solace from his burdensome memories, much to the dismay of his wife and the clone company.
"This is the first time I've even seen a DVD cover with the following statement, 'Warning: Contains Significant Amounts of Philosophy'" — Coffee, Coffee
Winner: Sundance / NHK International Filmmaker's Award
Winner: Jury Prize, Fantasia International Film Festival — Best Cinematography
"…the DVD presentation is nearly perfect… The Clone Returns Home is an early contender for the best film [DVD] of 2011" — DVD Talk
"This is the best film I've ever seen at Sundance" — BitchinFilmReviews
"The Clone Returns Home is one of the most impressive dramatic films I've seen in a long time Absolutely stunning stuff, definitely recommended." — TwitchFilm
"The Clone Returns Home is not just a Sci-Fi, it is a beautiful study of what makes us human" — Anime Radius
"Deliberate and slow-paced like other similar sci-fi films such as 2001: A Space Odyssey or Tartakovsky's Solaris, The Clone Returns Home uses technology as a setup to extra-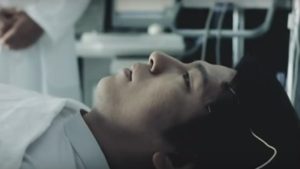 ordinary ethical situations that reflect on all of humanity" — Rock, Shock, Pop!
"…proves that you don't have to spend a fortune or blow a bunch of stuff up to have a compelling sci-fi film" — About Heroes
110 minutes on 1 disc / 2008 / Japanese w/English sub-titles
HOW TO ORDER:
Public Performance and Digital Site Licenses are available through Soundview Media Partners. To inquire or to place an order, write to info@soundviewmediapartners.com or simply choose from the options below:
For group screening prices, please inquire.
In-home/personal use copies are available on Amazon: http://amzn.to/2r6QKeY
Watch the trailer