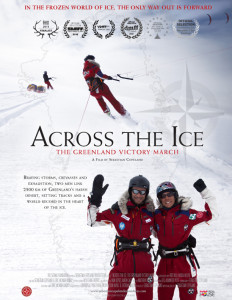 In the frozen world of ice, the only way out is forward…
From Sebastian Copeland, the creator of the multi-award winning film INTO THE COLD comes a new breathtaking environmental adventure… ACROSS THE ICE (avail October 2016)
Internationally acclaimed polar explorer Sebastian Copeland and expedition partner Eric McNair Landray, set a Guinness world record kite skiing the 2300 kilometer-length of Greenland's south-north axis, braving storms, crevasses, exhaustion and complete isolation.
The expedition, covered Greenland's south to north axis on skis and kites. It lasted 42 days. The team faced ferocious weather which had them pinned down in their tents for seven consecutive days and nights!
On June 5, 2010, the team completed a 24 hour run which netted them a new Guinness Book World Record for the longest distance traveled in 24 hours… 595 km. The riveting blog from the expedition can be read on Copeland's site as supportive and material information.
This is the story of the harrowing journey, showing viewers the extreme lengths man will go to conquer this wild, beautiful and untamed terrain. The environmental messaging follows the path that Copeland detailed in his previous film INTO THE COLD (also available from Soundview).
87 minutes on 1 disc / Directed by Sebastian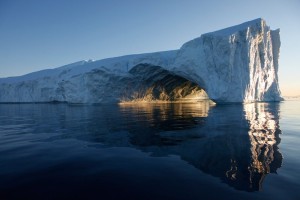 Copeland
HOW TO ORDER:
Public Performance and Digital Site Licenses are available through Soundview Media Partners. To inquire or to place an order, write to info@soundviewmediapartners.com or simply choose from the options below:
For group screening prices, please inquire.
WATCH THE TRAILER